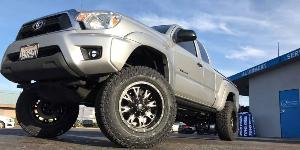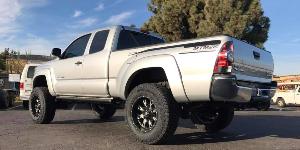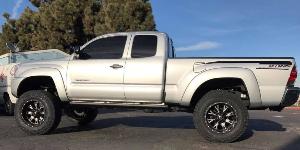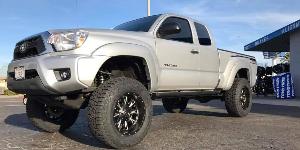 wheels
brand:
Fuel 1-Piece Wheels
finish:
Matte Black & Milled
2012 Toyota Tacoma with Fuel 1-Piece Wheels Throttle - D513
2012 Toyota Tacoma! We upgraded the wheels, tires and suspension! We upgraded the wheels to 18x10 Fuel Offroad Throttle wrapped in a 275/70R18 Falken Tire AT3! The suspension was upgraded to 4" maxtrac spindles and 3" rear blocks with Bilstein 6112 shocks and coils in the front and Bilstein shocks in the rear!

Call For Price

Call For Price
request quote - wheel & tire package
Use the form below to help us assist you with putting together a Custom wheel & Tire package.
Note: Your information and email address will NOT be sold/distributed and is only utilized for this submission.