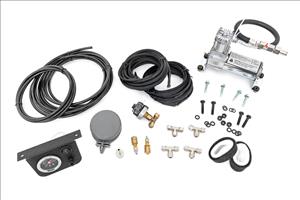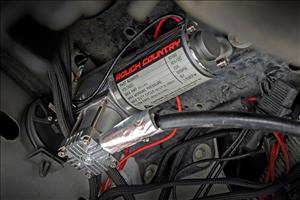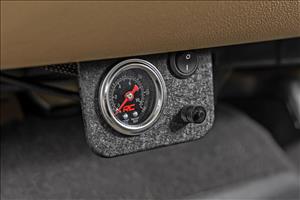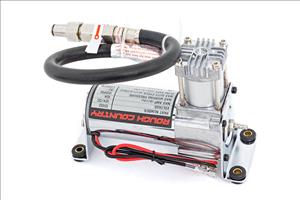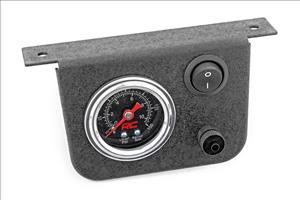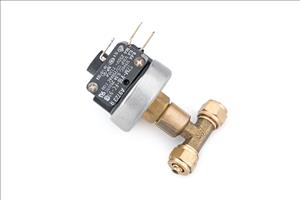 Onboard Air Bag Compressor Kit w/Gauge
SKU: 10100
|
Weight: 8.00 lbs.
overview
Air Up and Go with Rough Country. You never know when you're going to need a bit more air in your springs and with Rough Country's Air Bag Compressor Kit you will have an instant source of air for inflation.
Our kit allows you to adjust the air pressure in your air springs from the touch of a button so you can easily adjust the load support and leveling capacity of your vehicle. And let's face it the extra convenience is always a plus!
Heavy-Duty and Reliable. The Air Compressor Kit is moisture and dust-resistant and it comes with a high-pressure leader hose. Our heavy-duty compressor has a recommended max working pressure of 120 PSI. In addition it includes a gauge and all necessary wiring and air line to tie into your existing Rough Country Air Spring Kit.
So your vehicle's air springs can be adjusted at any time without having to look for an air source. And thanks to the low-pressure sensor you can be sure that your air springs are always correctly inflated.
Installation. This easy-to-install kit includes all the hardware you need to get up and running as well as wiring and air line to tie into your existing setup. Plus it mounts easily to your vehicle's frame so that you can be on your way in no time.
Warranty. Rough Country's Onboard Air Compressor Kit is backed with a limited lifetime warranty towards manufacturer defects. With our industry-leading warranty give yourself peace of mind when using Rough Country's products!
Features:
Compressor Dimensions: Length: 7 inch x Width: 2.75 x Height: 5 inch
Moisture and dust resistant unit.
Includes DOT approved air lines.
Duty cycle 9 percent at 100 PSI Recommended max working pressure 120 PSI.
Includes gauge and all necessary wiring and airline to tie into existing airbag kit.
Kit includes a low-pressure sensor to maintain proper bag inflation.
Rough Country 12volt 1.03 CFM Compressor.
Tech Info:
CALIFORNIA WARNING: Cancer and Reproductive Harm - www.P65Warnings.ca.gov
System Components:
Request a Quote