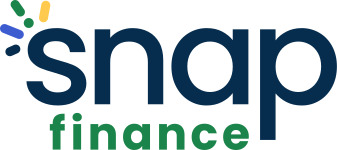 We Accept Snap Finance
Choose your preferred Down South Custom Wheels store location and apply today:




Get Approved for up to $5,0001 with lease-to-own financing.
(Average approval $2,900. 1Not available in MN, NJ, or WI)
Now, you can finance the wheels and tires you've always wanted from the convenience of your home. We've provided you with a great way to finance your purchase from Down South Custom Wheels LLC. Simply fill out and submit the application. Once you submit your application, you will get an instant response.
NOTE: Down Payment may be required but, not always needed. Finance option is available to anyone that we can ship UPS ground.
You can also call us at 281-987-9500 to place an order with one of your major credit cards over the phone.

Our unique car parts financing is the perfect tool to get you those wheels you've always wanted. From the convenience of your home or office, you can now purchase your rims and tires with our complete rim financing program. Whether you're looking for wheel financing or rim & wheel financing, you've come to the right place. Our unique tire financing system works for you, getting you the best wheels without breaking the bank. Down South is making it happen, whether it's wheels and tire financing or custom wheel financing, we're getting you outfitted in the wheels of your choice, today!